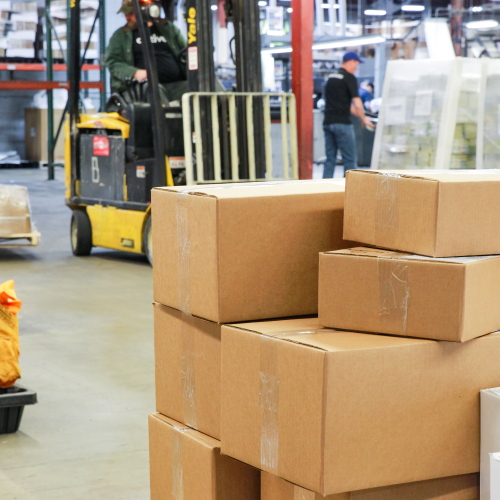 How To Get FREE Shipping supplies from USPS, UPS, FedEx and more!
Are you a business owner, an online seller, or just someone who loves sending packages to loved ones? If so, you're in for a treat! We're here to share an incredible secret that can save you time, money, and hassle – free shipping supplies from carriers like USPS, UPS, and FedEx!
Shipping made easy, affordable, and sustainable – that's what these carriers are offering through their complimentary shipping supplies. Let's dive into why you should take advantage of this fantastic opportunity:
Cost-effective Solution: The cost of shipping supplies can quickly add up, impacting your bottom line. But with USPS, UPS, FedEx, and other carriers, you can access a variety of boxes, envelopes, labels, and more, at no extra charge. Say goodbye to unnecessary expenses!
Wide Selection: Whether you're sending small trinkets or bulky items, these carriers have you covered. From flat-rate boxes to padded envelopes, you'll find the perfect packaging for every type of shipment.
♻️ Eco-friendly Options: Going green? Many carriers now offer environmentally friendly packaging made from recycled materials. By choosing these options, you're not only reducing costs but also doing your part for the planet.
Convenience: Say goodbye to the long lines at your local office supply store. With online ordering options, you can have the shipping supplies delivered straight to your doorstep. It's shipping made simple and convenient.
Easy to Use: Don't worry about complicated assembly instructions. These shipping supplies are designed with ease in mind, making your packaging process smooth and efficient.
🚀 Boost Your Brand: Some carriers even allow you to customize packaging with your logo and branding. This adds a professional touch to your shipments, enhancing your brand's identity.
Who Can Benefit? Anyone who ships items regularly can take advantage of these free shipping supplies:
Small Business Owners: Give your business a competitive edge by cutting down on shipping costs and presenting your products professionally.
Online Sellers: Whether you're operating on a large platform or a small boutique, these supplies can help streamline your shipping process.
Individuals: Sending gifts, care packages, or selling items second-hand? Free shipping supplies are a game-changer for you too!
How to Get Started:
Visit Carrier Websites: Head to the official websites of carriers like USPS, UPS, and FedEx to explore their range of available free shipping supplies.
Create an Account: Some carriers might require you to create an account to order supplies. This is usually a quick and easy process.
Place Your Order: Browse through the selection, choose the supplies you need, and place your order. It's as simple as that!
Spread the Word:
Share this post with friends, family, and fellow business owners, so everyone can benefit from the convenience and savings offered by these carriers. Let's make shipping a breeze for everyone!
In a world where shipping plays a crucial role in connecting people and businesses, taking advantage of free shipping supplies is a smart move. Say goodbye to the stress of packaging and hello to a more efficient, cost-effective, and sustainable shipping journey!
We can make it even easier for you:
Although there are a number of ways to get free or cheap packaging for your products another way to get this taken care of for you is to partner with a 3pl like Fulfillhub who will handle all the packaging side of things for you and we can get the free packaging for you and for specialty sized packaging you can take advantage of our discounted rates with many suppliers who sell packaging. We offer many free packaging supplies for our customers like tape, and other supplies.
We excel in handling small and light products (under 50 lbs), and we would be delighted to provide you with a personalized quote. Please feel free to contact us.
Located at 426 E 1750 N Unit B, Vineyard, UT 84059